Why You Need AIS
May 9, 2019
The Universal Shipborne Automatic Identification System (AIS) is a system of transponders installed on vessels which transmit over two dedicated digital marine VHF channels. An AIS transponder sends AIS signals, making your vessel visible to others with AIS equipment. It also receives AIS signals from AIS equipped vessels, as well as Aids to Navigation (Buoys) and portable man overboard devices. Nearly all commercial ships are mandated to carry AIS transponders and each year more pleasure vessels and work boats are fitting AIS equipment.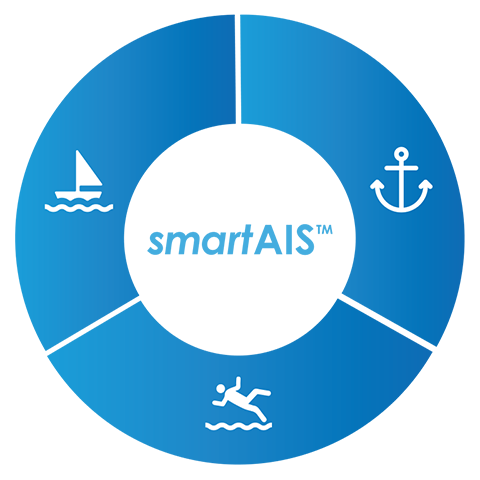 The AIS data is sent from each vessel every few seconds and contains position and movement information such as course, speed, latitude, longitude, and heading. Static information about the vessel is sent every few minutes and includes the name, type of vessel, length, beam, draft, etc. By transmitting and receiving AIS signals, your safety is enhanced day and night, when offshore or in busy marine traffic areas or in bad weather when visibility is reduced.
AIS gives you the data you need, simply scroll over or select the image on the MFD of a ship that is heading toward you and you will get the ship's name, home port, speed, course, destination and the time to possible collision. With this information, you can call the ship by name on the VHF radio with the high likelihood of getting a reply…because the ship sees you on their MFD and knows who you are and the likelihood of a collision.
An added attraction to the AIS technology lies in the development in the last few years of personal locator beacons that transmit an AIS signal. If a person falls overboard, the PLB sends a signal that gives the precise location of the victim to any AIS equipped vessel nearby, particularly your own. This data reduces rescue times significantly and has and will continue to save lives. AIS transceiver technology is such a valuable safety tool, you'll never go to sea again without it!
Vesper Marine smartAIS
Unlike an ordinary AIS which only sends and receives data, smartAIS from Vesper Marine is an active safety system with smart alarm logic that proactively alerts you when you have potential collision situations, it plots your anchor position and alerts you if your anchor drags, it continuously watches for a man overboard and triggers an alarm for quick action. smartAIS puts you in control of every situation, furnishing you with navigation sensor data, GPS and AIS information. Its intelligent alarm management prioritizes alarms for most critical action. Its low power consumption keeps it always on, always visible, always watching. smartAIS transmits all information over WiFi to your PC, or your mobile device for access anywhere on your vessel. Using the WatchMate smartAIS app, you can monitor information and control your vessel navigation, manage alarms and much more, right from your mobile device.
Two Versions to Choose From – "Black Box or "Display"
Choose either a "Black Box" version that connects to your existing chartplotter or a standalone AIS dedicated "Display" unit that can also connect to your existing chartplotter. Both include built in GPS, WiFi, alarms, etc…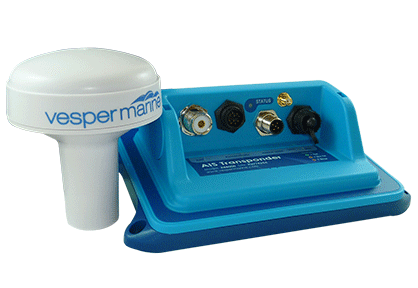 The WatchMate XB-8000 smartAIS Transponder with WiFi and NMEA 2000 Gateway "Black Box" version is for those who want smartAIS data on an existing plotter, but don't need (or have space for) a dedicated AIS display.
It features all the features of the display unit, but lacks the redundancy of a low power draw dedicated AIS/MOB/ Anchor watch screen.
The "Display" unit is the WatchMate Vision2 smartAIS Touchscreen Transponder with WiFi and NMEA 2000 Gateway.
With it's own touch display, plus integral networking and WiFi capabilities, it offers redundancy, extremely low power draw and fingertip access to safety data.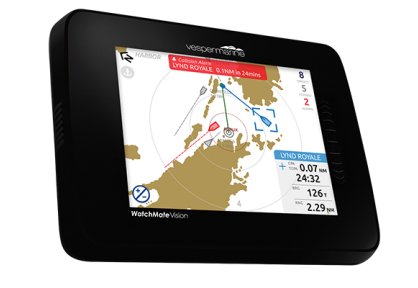 They Offer: Safety Underway – Collision Avoidance
WatchMate Vision2 proactively alerts you when you have potential collision situations.
It combines GPS data such as position, course and speed along with AIS data and smart alert logic to continually determine safety implications and alert you. It computes the closest point of approach and time until the closest point of approach and triggers alarms to warn you of vessels posing a threat. A smart alarm banner displays at the top of the screen with details of the highest priority alarm. Touching the banner is all that is required to take you directly to the source of the alarm including automatically zooming the display range, selecting the target, graphically showing the crossing situation and bringing up full vessel details.
CPA Alarm
smartAIS computes the closest point of approach and time until CPA. A CPA alarm is triggered if a vessel will come too close in terms of CPA and the alarm is prioritised by TCPA.
Alarm Prioritization
Alarms are presented in priority order of collision risk.
Bearing and Range
Computes the bearing and range to each vessel. Bearing can be displayed in magnetic to facilitate easy visual identification using your compass and binoculars. Bearings can alternatively be displayed in true degrees.
Identify Your "Fleet"
Targets marked as members of your fleet are displayed with a special icon. Use this to indicate your friends or vessels you commonly work with.
Guard Alarm
Sounds alarm if any vessel comes within the specified range. Both CPA alarms and guard alarms may be used together.
Intelligent Filtering
In crowded operating areas the WatchMate Vision2 eliminates clutter and false alarms with sophisticated filtering options. Filters can be set based on vessel range, speed, closest point of approach, and time. Filtered vessels fade out and change color when they don't create a collision threat. This means low threat vessels still remain visible without causing screen clutter or creating a distraction. It's easy to switch filters on and off any time and immediately see the low risk vessels fade in and out.
Alarm Profiles
Choose from multiple profiles according to the current situation (Offshore, Coastal, Harbor or Anchored) and the profile defines the distance notifications for alarms.
Networking and Connection
Vesper Marine Products are now available at the Cove Ship Store and professional installation can be done by the Norwalk Cove Marina electronics staff. Stop by the ship's store to see the demo or to get additional information and pricing.
Categories: None